EMA Rubber was established in the year 1965 by Late. Ebrahim Abdulkarim Bootwala. His vision was to be the pioneer in manufacturing Automotive parts made out of Rubber. This vision led to a breakthrough by his eldest son Akbar Bootwala.

Founder & Director, Akbar Bootwala started his own company EMA RUBBER PRODUCTS in 1981 that manufactured a few rubber products at its early existence.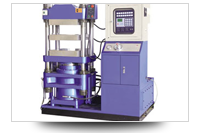 What Next!- EMA Rubber Products went to be an OEM manufactures and supplier to FIAT & MARUTI SUZUKI INDIA. Today after more than 4 decades the brand has diversified into manufacturing rubber products for not only Automotive but different sectors like Industrial, Electrical, Medical, Pharmaceutical & Submersible Pumps in various rubber polymers like Natural, Neoprene, EPDM-Ethylene Propylene Diene Monomer, Nitrile, Silicon etc.

Today the new generation is heading the company and taking it to astonishing heights of success with the pragmatic but futuristic approach. Mr. Mufaddal Bootwala, elder son, a Commerce Graduate in Business has been with the company for over a decade and is responsible for complete production & purchase. Younger son Husein Bootwala, holds U.S Degree in Business with a Post – Graduate in Marketing from New Zealand handles business development, sales & marketing. Both the sons have created a revolution in manufacturing rubber parts penetrating deep into the local as well as international markets.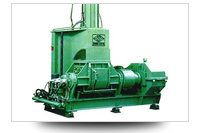 EMA attributes Innovation & Commitment to quality as its core competencies which has made EMA an ace manufacturer of quality rubber products. Thus, today EMA's products are manufactured for exports to USA, Germany, Italy and the Middle East and has expertise for OEM business as well. Its clientele includes most of the major brands that make use of their rubber products. Today EMA is proud to be a progressive manufacturer and supplier of different rubber parts.